Transforming our banking
experience
Banking is something people want to avoid – it's intimidating and challenging. We worked with one of Asia Pacific's largest banks to change the banking experience.
We were tasked to re-invent the difficult and tedious banking experience people often face by digitizing a paper based process. Our goal was to reduce the time to set up products by at least half, whilst providing valued information about how to bank effectively with ANZ. We were able to reduce the loan application time from 1hr to 10min.
MY ROLE
Senior Designer

CLIENT
ANZ
AGENCY
Isobar
BANKER DESKTOP IN BRANCH DASHBOARD
Designing for Banker Desktop
Working closely with Chris Kerr, Senior Experience Designer we developed a systematic way of designing the platform. We ensured our decisions were human centred, testing as often as possible. Design Principles formed alignment across multiple teams.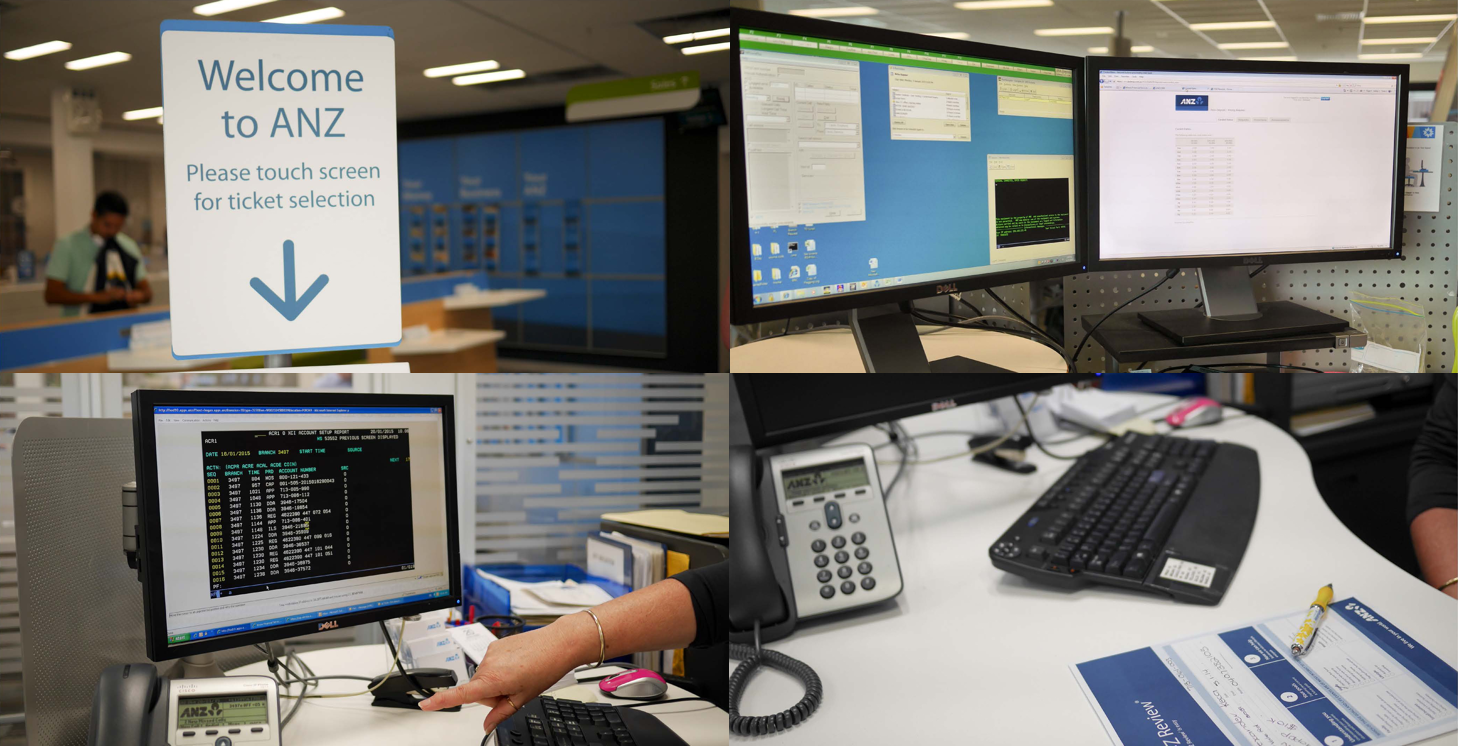 Design Principles
Drawing on the research, we created a set of design principles collaboratively with the client. These principles ensured we had a collective goal and vision for the product; ensuring ongoing alignment.
Shared Screen Experience
Enable customers to share the screen with the banker to facilitate decisions to be made together.
Real time decisions
Enable bankers to make decisions for customers immediately, rather than asking for people to return to branch.
Needs based product decisions
Banker Desktop will help customers articulate their goals and needs. It will help ANZ recommend products that meet those needs.
 
Born digital & paperless
Banker Desktop is primarily digital. Paper forms should never be needed. Paper should only be used intelligently as a takeaway.
Intuitive and predictable
Banker Desktop should stick to known interaction patterns, and shouldn't surprise with its behaviour, except to delight.
Enter Data Once
Banker desktop should leverage existing customer data.
 
WHITEFRAMES TO DEFINE THE SYSTEM
Our solution combines ANZ's systems into one beautiful unified shared screen experience, enabling customers to take charge of their financial health. We crafted a model that represents the often fragmented and nonlinear nature of conversations between the customer and banker allowing a seamless and transparent banking experience.